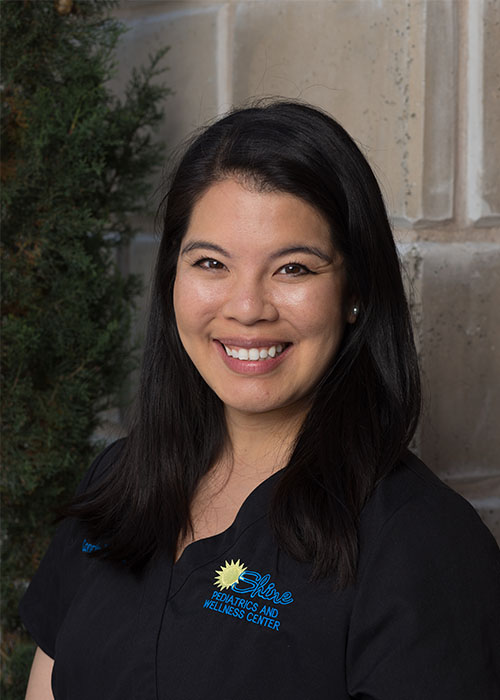 Connie Tsai
PNP
Connie Tsai was born in Pennsylvania and grew up in Southwest Louisiana. She spent her high school years in Southeast Asia–specifically Singapore and Malaysia, returned to Texas for college at Baylor University, and has remained a Texan ever since.
From a young age, she babysat for neighbors and friends, and knew she loved working with children. She remembers helping out with her brother's preschool class in 3rd grade and loving the feeling of being a role model for young children. Connie considered careers such as teaching 2nd grade and becoming a physical therapist, but nursing ultimately became her calling as she began her years at Baylor.
Connie spent 5 years working on the pulmonary unit at Children's Medical Center where she cared for patients with chronic lung disease and cystic fibrosis. After becoming a nurse practitioner, she spent an additional 5 years at Children's in the outpatient Pediatric Group clinic. She enjoyed fostering relationships with patients and their families and has especially loved providing care to patients as they grow from infants to toddlers to school aged kids to teenagers. It has been a privilege and honor to be on this health journey, and Connie is excited to now be a part of the team at Shine Pediatrics.
Connie resides in Richardson, Texas with her husband and son. She loves cooking, trying out new restaurants, reading, spending time outdoors, and traveling to new destinations.